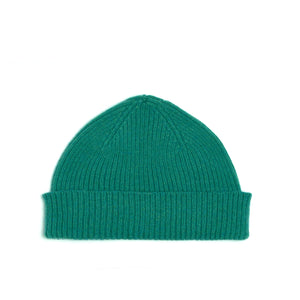 The Sailor hat is a shorter version of our Classic beanie.

One Size
Made in Scotland
75% Wool
25% Angora (Caregora Certified)

Caregora™ is the first responsible and reliable angora fibre, whose care in its breeding is managed with total respect of the strict rules of "Animal Welfare Code of Recommendations for the welfare of livestock" recommended and promoted by DEFRA (the British Department for Environment, Food and Rural Affairs). The guidelines in handling of the rabbit ensure that this type of material is only sheared.